Portfolio Tracker for Degiro User
Easy to setup
Measure portfolio performance correctly
Understand your portfolio better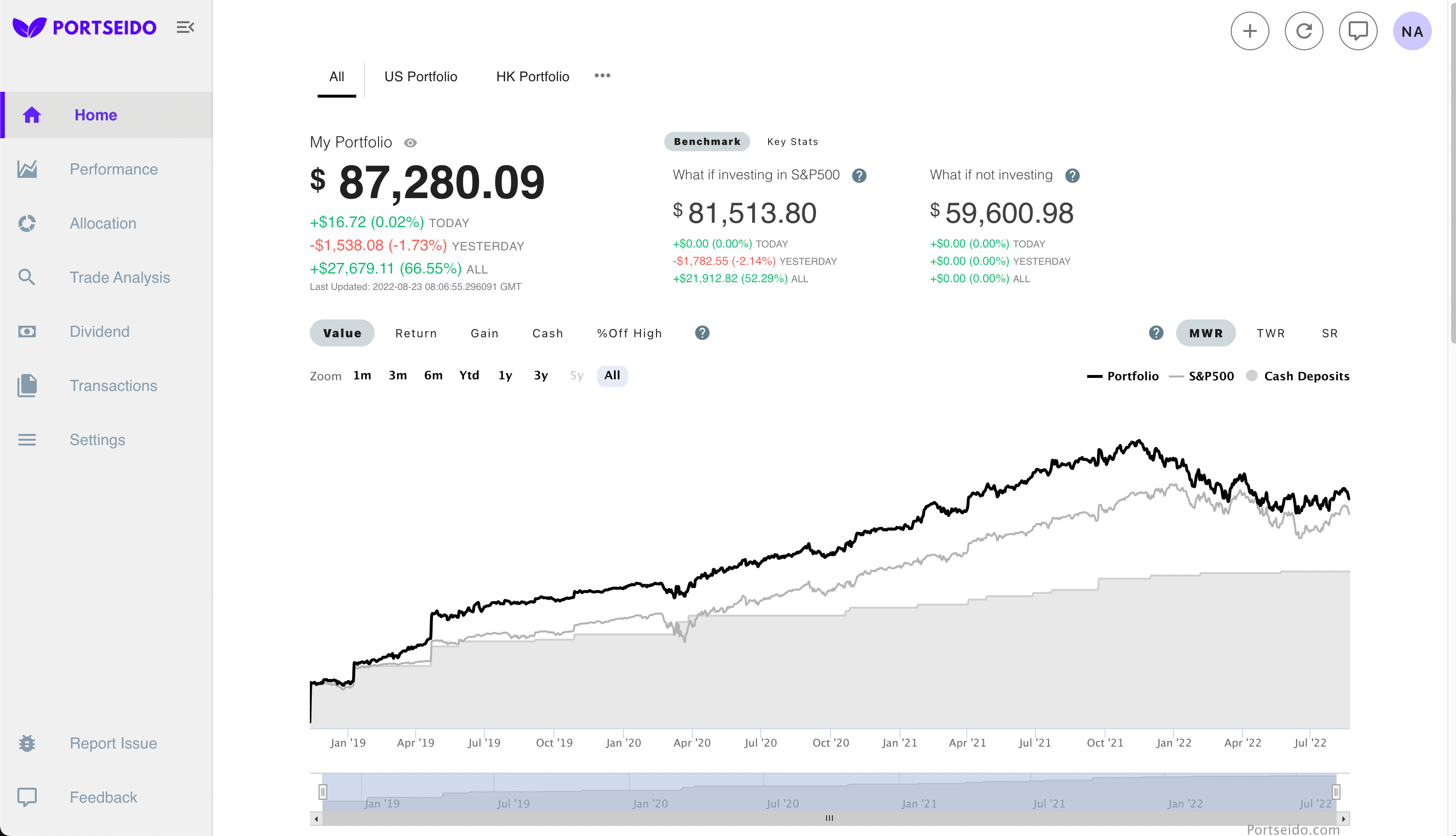 Easy To Setup
1. Export trades from your broker.
2. Upload the file.
3. Monitor your performance against a benchmark.
4. Learn from your decisions and become a better investor.
Measure Portfolio Performance Correctly
Measure your true performance using Money-Weighted Return (MWR) and Time-Weighted Return (TWR). Plus, the historical risk measurement and performance benchmarking to see how you are doing side by side with your preferred benchmarks in your own currency.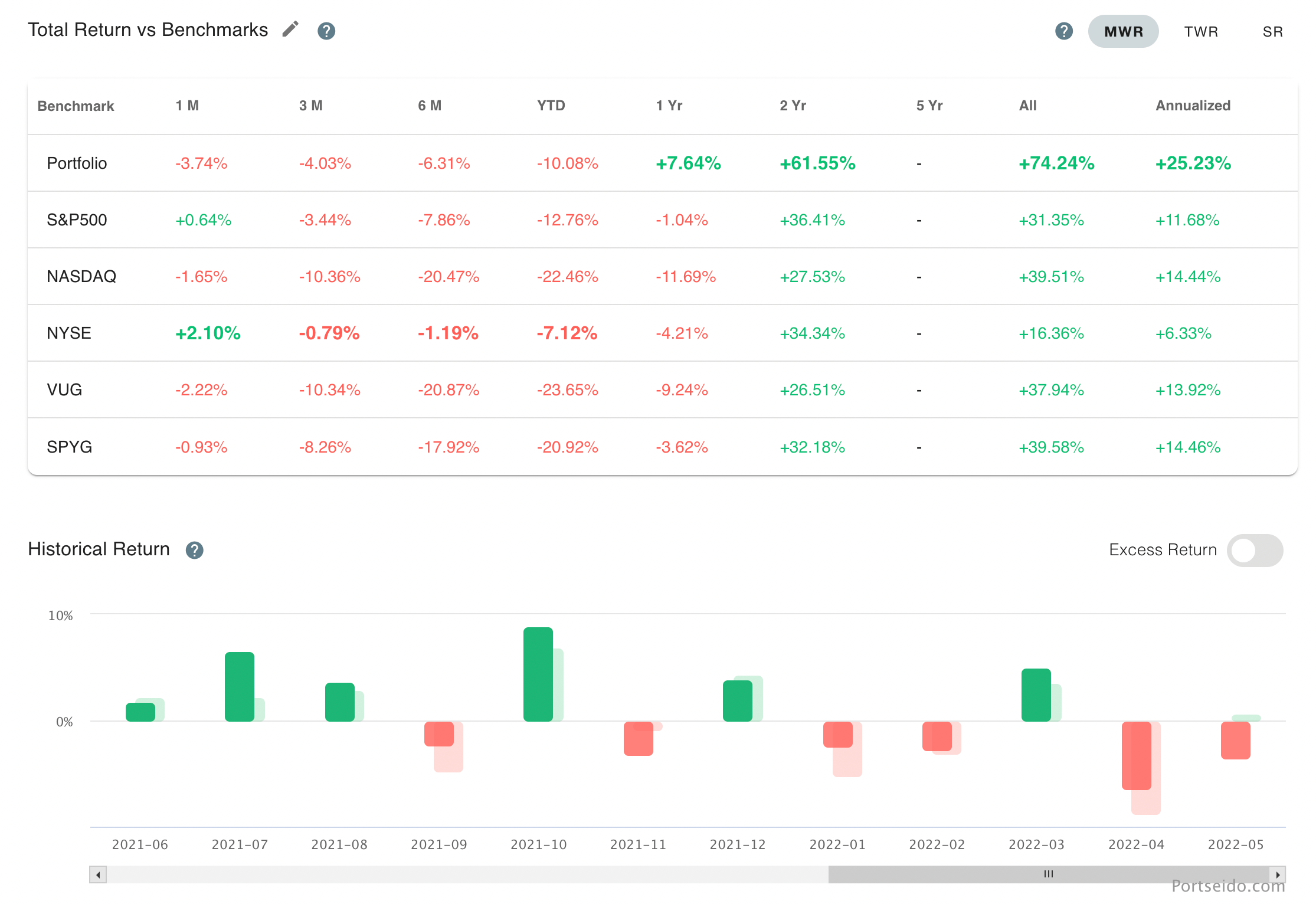 ---

Visualize and Analyze your Portfolio
Understand your portfolio better. Left no question unanswered. Identify what you did right and wrong.

Start tracking your Degiro portfolio today