Track all investments in one place
70+ stock exchanges, 20000+ ETFs, and Cryptocurrencies.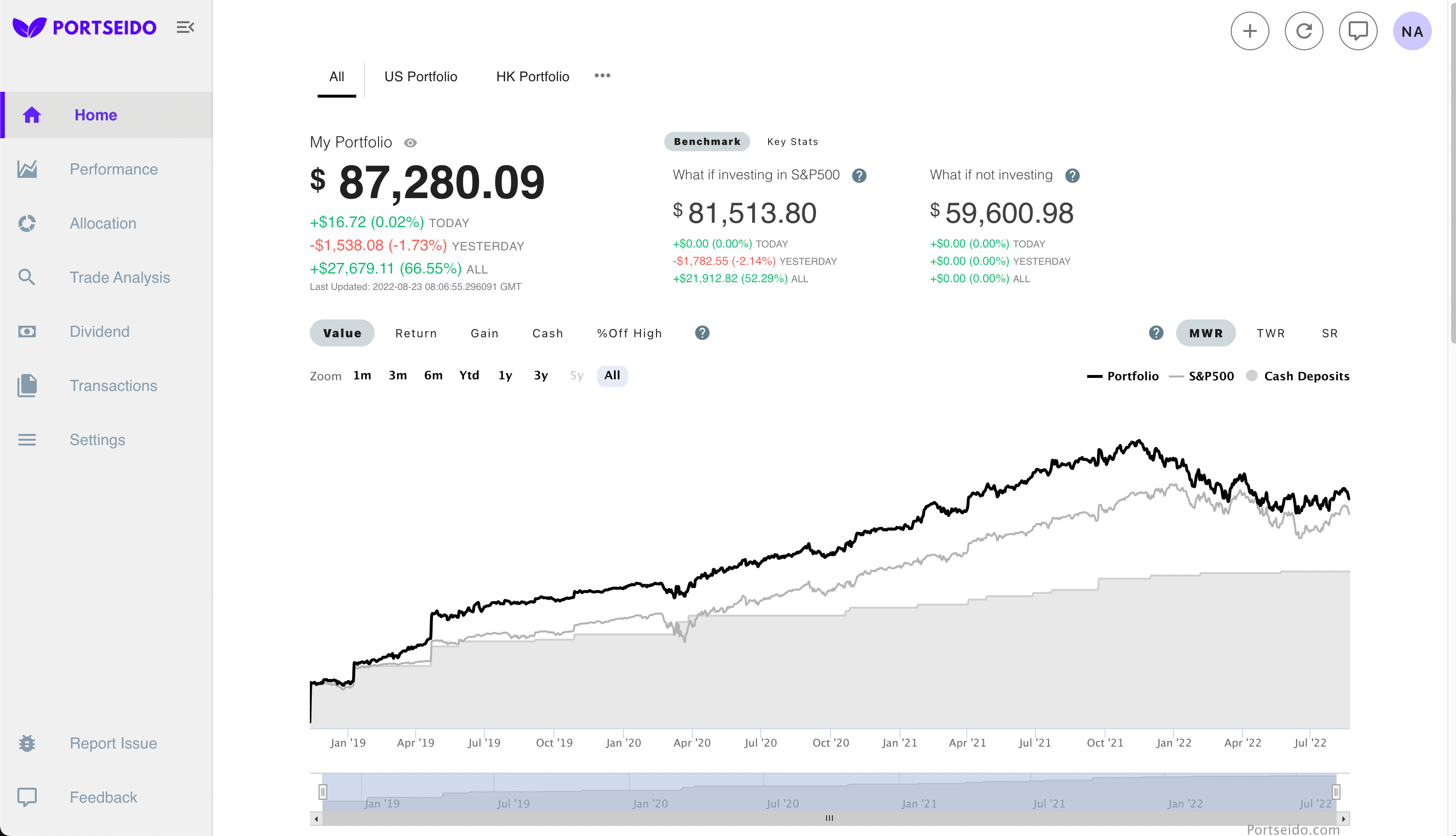 All investments in one place
Portseido helps you track all your holdings in one place, measure your performance correctly, and gain insights from each trades with minimal efforts.
Allocation Report
How is your portfolio allocated?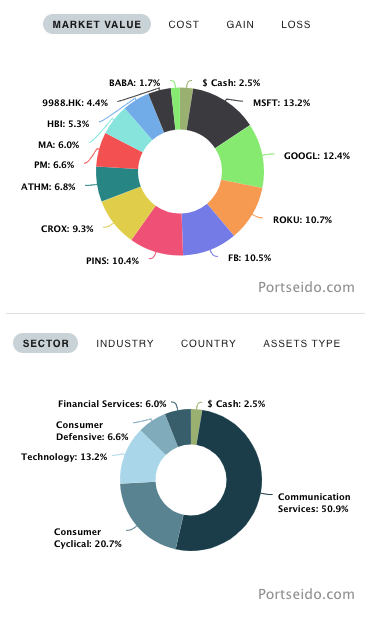 Daily Report
How do your holdings perform relative to benchmarks?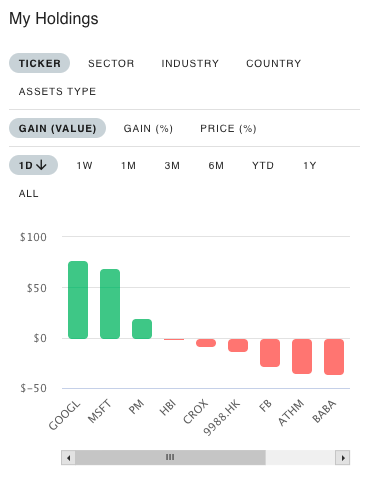 Transaction Report
Which trade decision was a success?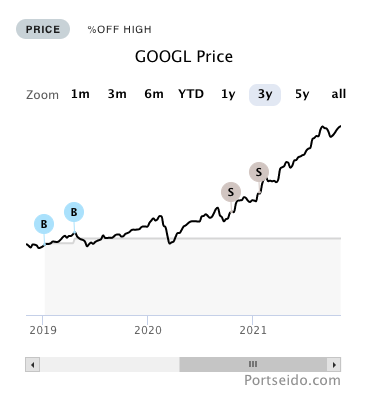 Easy To Setup
1. Export trades from your broker.
2. Upload the file.
3. Monitor your performance against a benchmark.
4. Learn from your decisions and become a better investor.
It is said that only 10% of investors beat the market.
Find out if you are one of them.
FAQ
1.
Which assets do Portseido support?
Portseido covers a wide variety of assets including global stocks from more than 70+ exchanges, 20000+ ETFs, and Cryptocurrencies.
2.
Is Portseido available for free?
You can create a free portfolio on Portseido. This will have access to almost all of the functionalities. However, when your number of trades get larger, you will have to upgrade to see the full portfolio. See more on
pricing page
.
3.
How will my data be used?
Your trade data will be used solely for calculating the performance metrics of your portfolio to be displayed to you. For more information, please see Privacy Policy section.