Track All Investments In One Place
Global Stocks, ETFs, and Cryptocurrencies
Easy to set up
Support currencies worldwide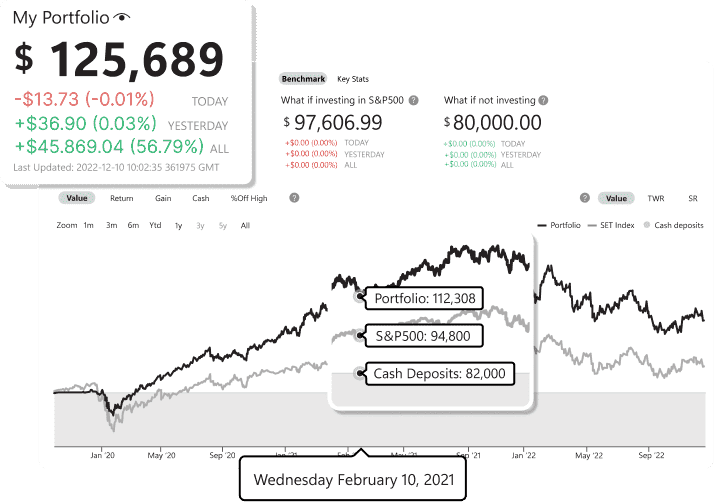 All In One Portfolio Tracker
Portseido is your all-in-one portfolio tracking solution that combines all your holdings in one place. Easily and accurately asses your investment performance while gaining insights of each trades with minimal efforts.
Transaction Report
Easy To Setup
1. Export trades from your broker account.
2. Upload the file.
3. Monitor your performance against a benchmark.
4. Learn from your decisions and become a better investor.
Meet investors who choose Portseido
Investors all over the world track their investments with Portseido.
It is said that only 10% of investors beat the market.
Find out if you are one of them.