Stock Portfolio Tracker
Track stock investments worldwide
Easy to set up
Displayed in your own currencies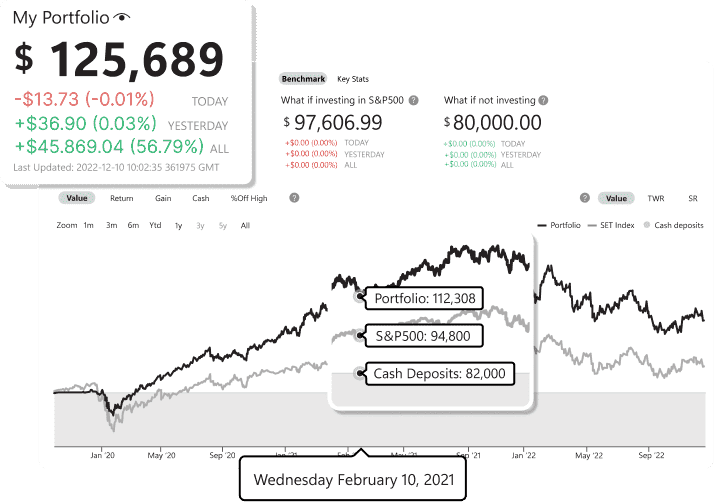 Track your stock portfolio
Track all of your stock investments in one place at Portseido. With 70+ stock markets all over the world, you can see all your assets grow on any device, measure your performance correctly and visualize it in an easy-to-use interface.
Visualize Portfolio Allocation
See an overview of your portfolio, which stocks, businesses, industries, sectors and countries your portfolio depends on the most.
Monitor Stock Portfolio Performance
Check how your stocks perform in different time frame, benchmark your overall performances and track your portfolio easily.
Track Your Dividend
With dividend tracker, you can see your dividend summary by period and by assets easily. Plus, how your future dividend look like based on your holdings.
Meet investors who choose Portseido
Investors all over the world track their investments with Portseido.
Track your stock portfolio today