Simple Portfolio Performance Tracker
Track Investments Worldwide
Easy to set up
Displayed in your own currencies
No credit card required.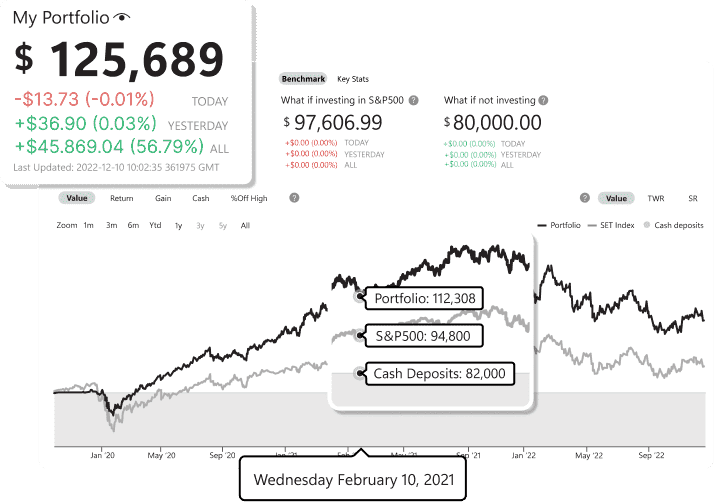 All-in-one portfolio tracker
Porfolio tracking made simple. See all of your investments in one place at Portseido. With 70+ stock markets all over the world, cryptos and etfs, you can see all your assets grow on any device.
Track Portfolio Performance
---
Visualize Portfolio Allocation
Analyze your portfolio and visualize it in easy-to-use chart so you can understand your portfolio better. Left no question unanswered. Identify what you did right and wrong.
Track historical dividends from your stock investments automatically, see forecasted dividend amount and plan for your future incomes.
Easy To Setup
1. Export trades from your broker account.
2. Upload the file.
3. Monitor your performance against a benchmark.
4. Learn from your decisions and become a better investor.
Meet investors who choose Portseido
Investors all over the world track their investments with Portseido.
Track and Visualize your portfolio today