Powerful Dividend Tracker
Track your dividends automatically
See which assets contribute to your dividend income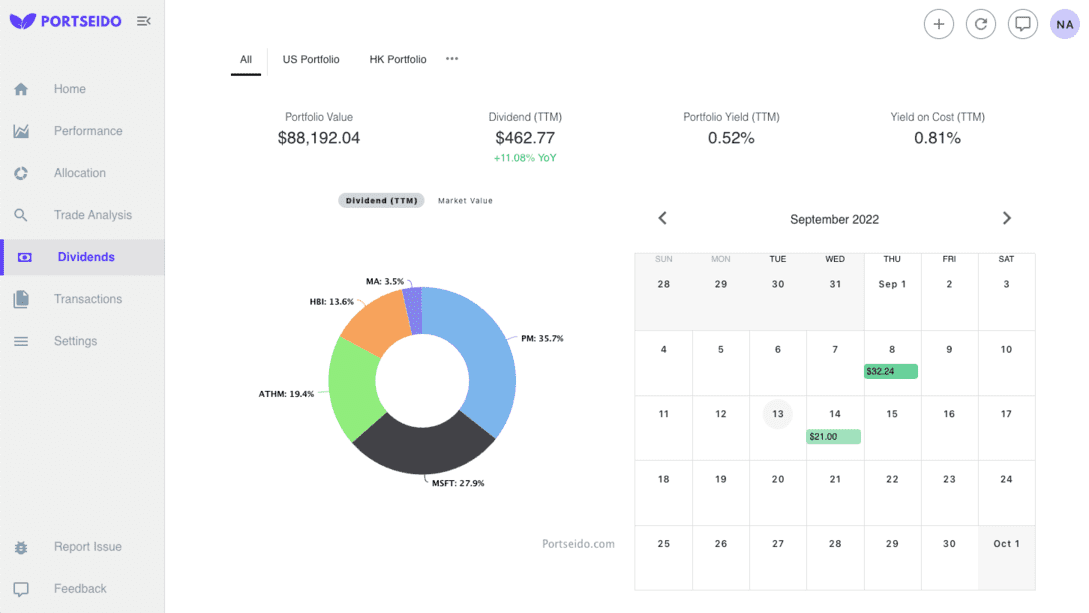 Track all dividends in one place
See all of your investments in one place at Portseido. With 70+ stock markets all over the world, cryptos and etfs, you can see all your dividend incomes grow on any device.
Simplify your dividend tracking
With Portseido, your dividend payments are automatically tracked and estimated. In this way, investors can track their progress and manage their dividend incomes easily.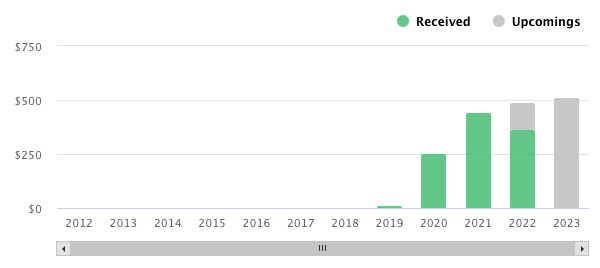 ---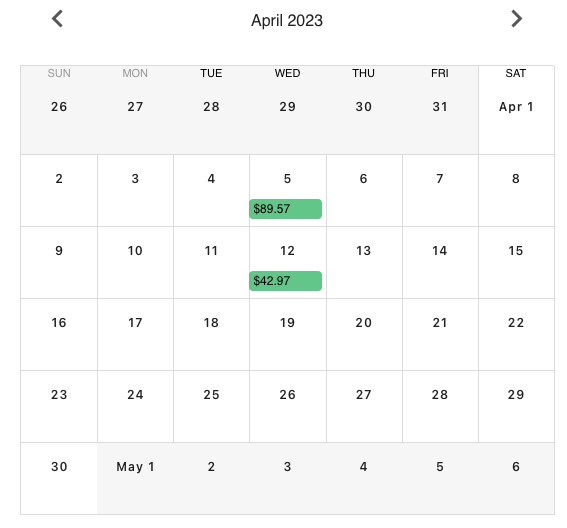 View upcoming and estimated dividends
See upcoming dividends as soon as they are announced and plan your dividend exactly how you want it with estimated values.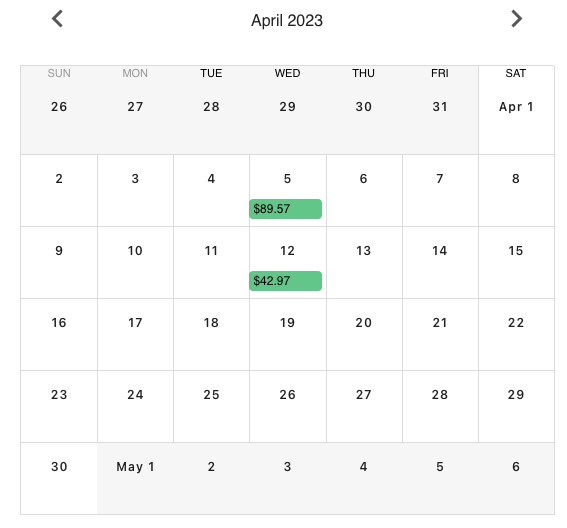 Breakdown your dividend incomes
See your estimated future dividend incomes by each of your positions, so you can plan it ahead of time.

Meet investors who choose Portseido
Investors all over the world track their investments with Portseido.
Start organizing your dividend portfolio